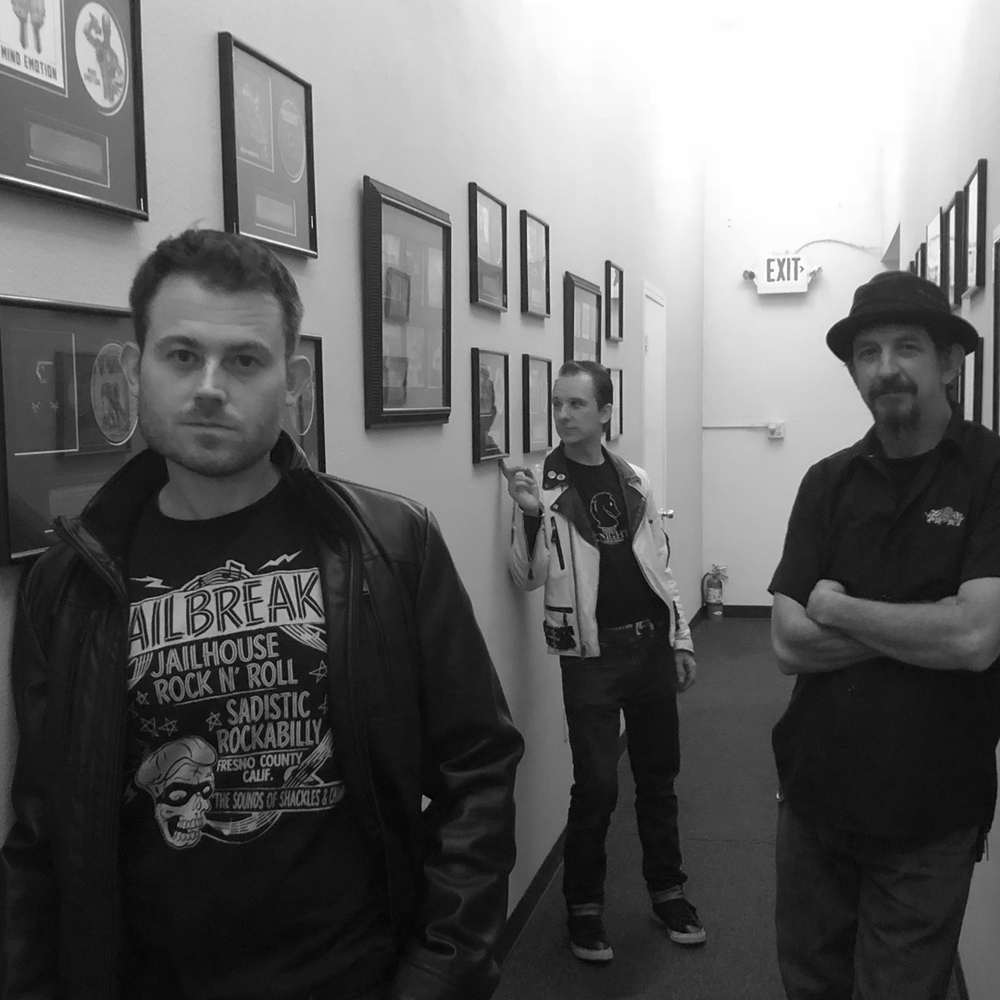 Band Bio
"Raw. Striking. Brutal." - Jack Burns, The Culture Trip
It was late fall when Rockabilly's angry cousin, Punk, grabbed a chainsaw, plugged it into a hi-gain amplifier, and sent a haunting melody out into the crisp Northern California mountain air. It was the birth of Ghost Town Hangmen; a punkabilly trio that has since become a staple in the west coast music scene.
Ghost Town Hangmen's music is a raw blend of country, blues, and jazz coated with a punk rock finish that brings familiarity to a new aural experience. This is apparent upon listening to their explosive new album, "Burning Through the Fields" (2020), series of singles from the "House of Faith Sessions" (2018), the "Room 33 EP" (2013), or the band's debut "Self-Titled" album (2011).
Ghost Town Hangmen's dynamic song writing guarantees a new level of enthusiasm for all rock genre lovers. Several of GTH's songs, including "The Beginning of the End", "Mean Ass Man", and "If I Had a Dollar" have been showcased on a variety of west coast radio stations. The boys are no slouches when it comes to performing either, having rocked some of the most historic stages in the U.S. The band has rocked alongside several iconic artists, including "The Living End", "The Reverend Horton Heat", "The Dead Kennedys", "The Swinging Utters", "The Koffin Kats", and "The Chop Tops".
Ghost Town Hangmen deliver high-energy performances that leave fans and newcomers thirsting for more, so make sure you get out to a GTH show soon and find out for yourself why people around the world love Ghost Town Hangmen!
Ghost Town Hangmen are:
Craig Hyatt - Guitar/Vocals
Kyle Malone - Drums/Vocals
Rob Shaw - Bass/Vocals
Adam Wisot - Guitar/Vocals
Press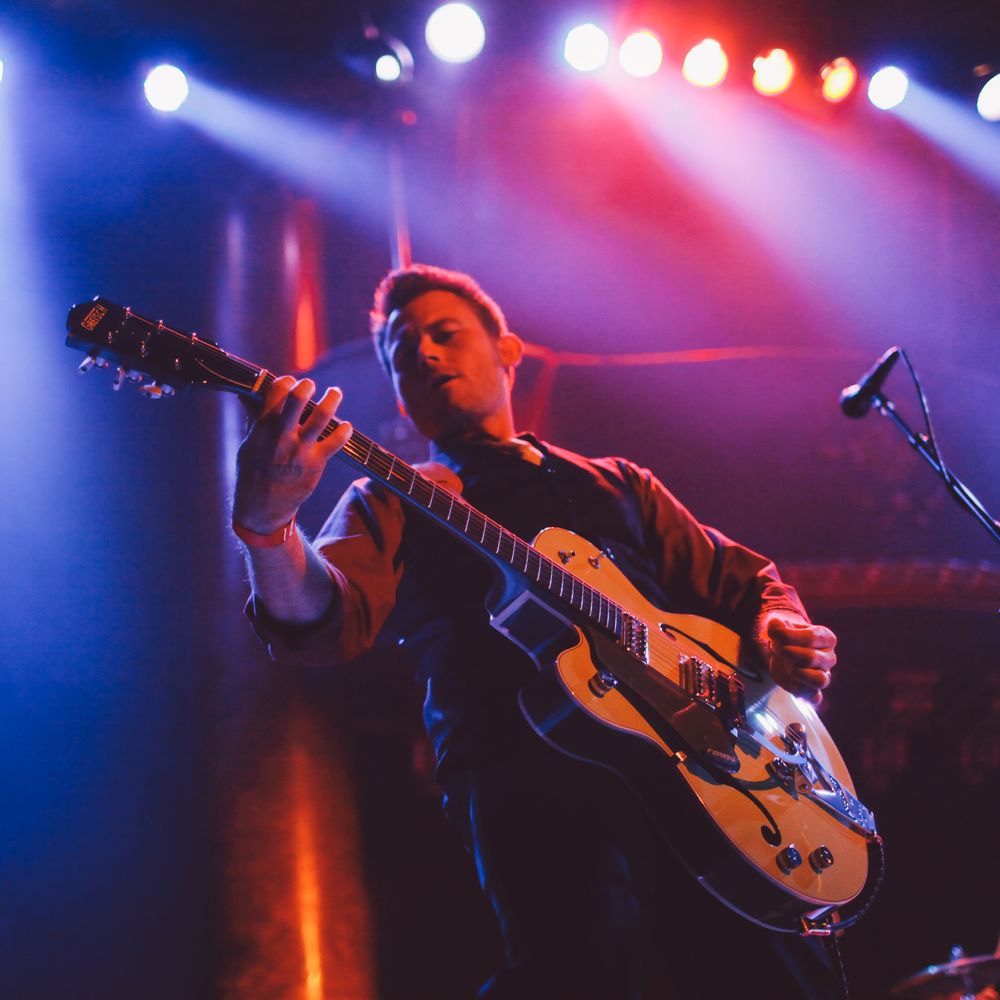 The Culture Trip
Jack Burns
"Raw. Striking. Brutal. How many bands can produce something incredibly fresh, but retain what makes the genre authentic? With an emphasis on bass complementing searing guitar beats, Ghost Town Hangmen may not proclaim themselves officially rockabilly, but there are enough elements in their punk- and jazz-influenced sound to warrant some affiliation. Their sound is definitely recommended for those looking for something harder on the rock temperature. "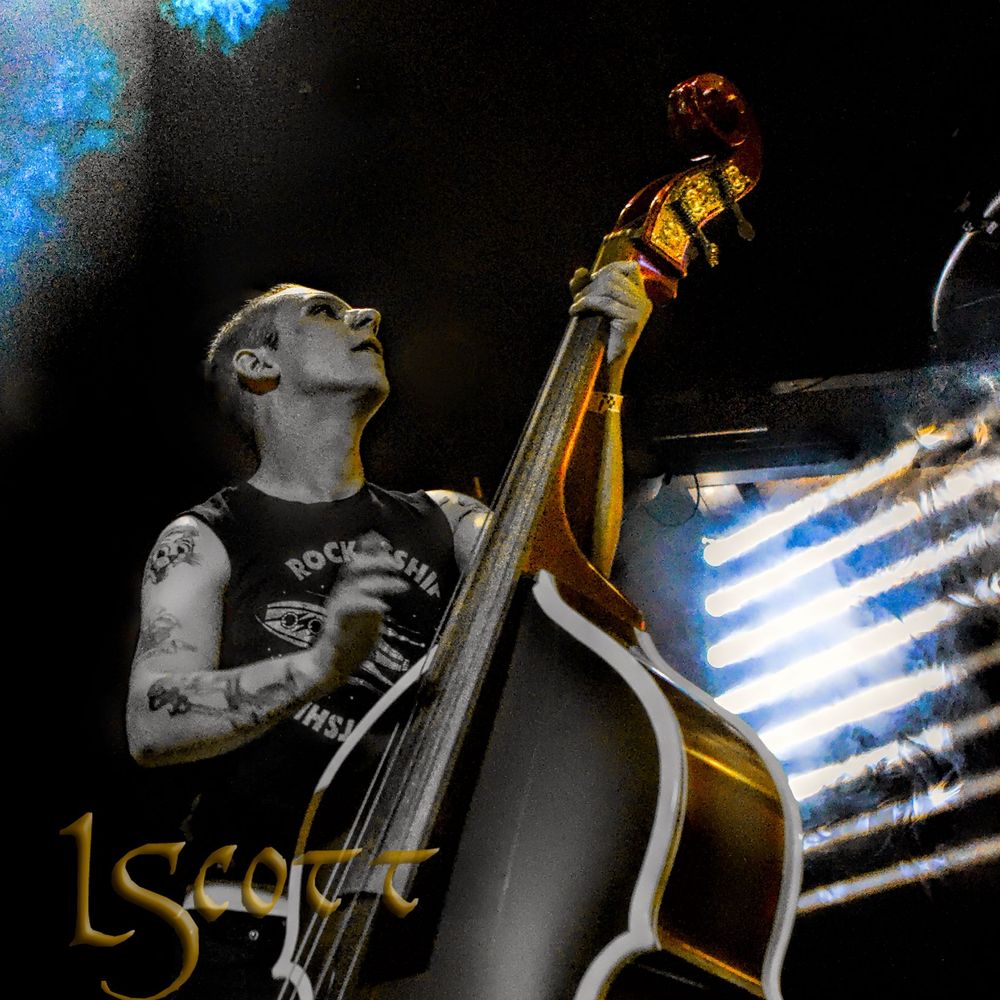 MetroActive
Aaron Carnes
"Not every punkabilly band sounds like those gender-bending lunatics, The Cramps. Santa Cruz's Ghost Town Hangmen for instance, may be scoring opening spots for the wild and raunchy Reverend Horton Heat and The Chop Tops, but their influences range a bit wider. Clearly they've been listening to the Beatles. Plus their swinging rockabilly beats pay more obvious homage to the classic '50s era grooves. Even when the heavy distortion kicks in, the energy is much mellower than, say, Mojo Nixon. "